Well, we made it .. it's now 2021. It's that time of year to think about what's coming for the next twelve months. Some like to make long lists of resolutions and some like to make challenges to meet.
This year .. for me .. my big resolution is to give myself the ultimate modern living experience!
I'm an apartment dweller. My rental apartment is my sanctuary – my space that's all my own. Life can throw a lot at you. My apartment is where I can step away from it all and relax. And when I am recharged and ready to take on the world again, my apartment is right in the middle of where I want to be.
Right now, I want to be in the heart of North Vancouver. Central Lonsdale to be specific. It suits my every need. So I'm upping my lifestyle level and looking for an urban, upscale place to call home.
WHY LIVE IN THE HEART OF LONSDALE?
Lonsdale has everything I'm looking for. Literally! There's a huge variety of businesses and services within easy walking distance. Everything I could need is right here.
Here are my top 4 Central Lonsdale highlights:
Fantastic Food
Lonsdale and anywhere on the North Shore has the most amazing collection of food venues. Just about every culture is represented here. Dine-in or take out, this is the most delicious place in the Greater Vancouver area. So whether you are on Grouse Mountain or down at The Quay, North Vancouver has some of the best patios, period. If there is a particular cuisine you're craving or you're just looking to grab a good cup of joe and a sweet treat, there's something nearby to fulfill your foodie desires.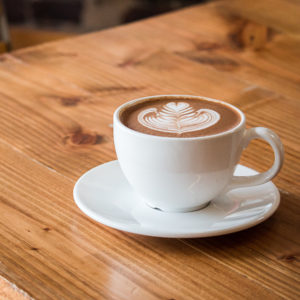 The Vistas
Look North, and you see nothing but snow caps and the greenest green for miles. Look East and West for beautiful sunrises ocean sunsets. And look South for the best city "evening lightscape" around. I love green space, so in the summer there's nothing better than being able to walk a few blocks and spend the afternoon reading a book in the grass and the sunshine with the North Shore views as your backdrop.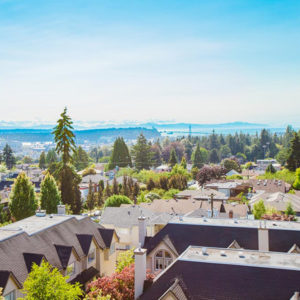 Public Transportation
Like most central locales, Lonsdale has plenty of excellent transit and the Sea bus is a must for getting access to downtown Vancouver … no need to pick a bridge and wait in traffic.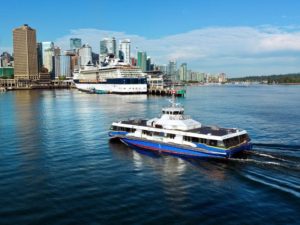 There's always something going on
Just check out the Lonsdale Quay and you will find something to keep you occupied on any given day. Plus there are theatres and lawn bowling, hiking trails and skiing. Lynn Canyon and Capilano Bridge are both great destinations for a day of adventure. Head to a mountain for some snowboarding or snowshoeing.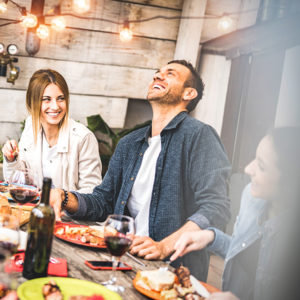 WHY RENTING AN APARTMENT IS THE RIGHT CHOICE
I'm all about convenience. I mean, we're all busy, so anything that makes life a little easier is a win. An apartment provides this in 3 ways.
Maintenance-free
A home can be a lot of maintenance. I appreciate that an apartment complex has a dedicated caretaker or property management company who keeps everything clean and running smoothly. Someone needs to cut the grass, water the flowers and make sure the electricity stays on. I'm glad these things are being taken care of and I'm equally glad I'm not the one who has to do them.
Neighbours
Your apartment building is like its own little community. Whether you're the kind to stop and chat or not, it's nice to know other people are close by. You could have dozens of friends right under the same roof.
Peace of mind
It's comforting that the front doors and garage to an apartment building are secure. Knowing that I have a safe and functioning place to come back to makes apartment living nearly stress–free. Get to know your building manager. They are there to care about you and your home. So make a personal connection … you know … for your peace of mind.
Central Presentation Centre
1917 Lonsdale Avenue,
 North Vancouver
Open Daily from 12-5 pm, except Fridays
*appointments recommended
Tel: 236-788-9771
Email: 
info@rentatcentral.com
Apartment Location
1730 Chesterfield, 
North Vancouver